And by this... we mean ALL this!!!
May 2014 USBA Interview with Raymond Ceulemans - Steve Anderson delivers once again with some personal thoughts from the living legend Mr. 100!
CLICK HERE to listen to all USBA Interviews
Mark the date - Clinic with Dick Jaspers! - Former US Champion Mazin Shooni will host a clinic with former World Champion Dick Jaspers in July... here is the details: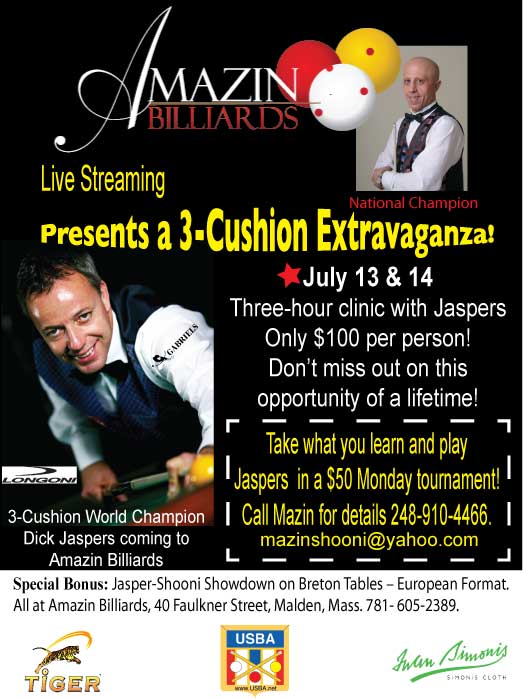 And much more...