Three Cushion Billiard News
Details

Hits: 53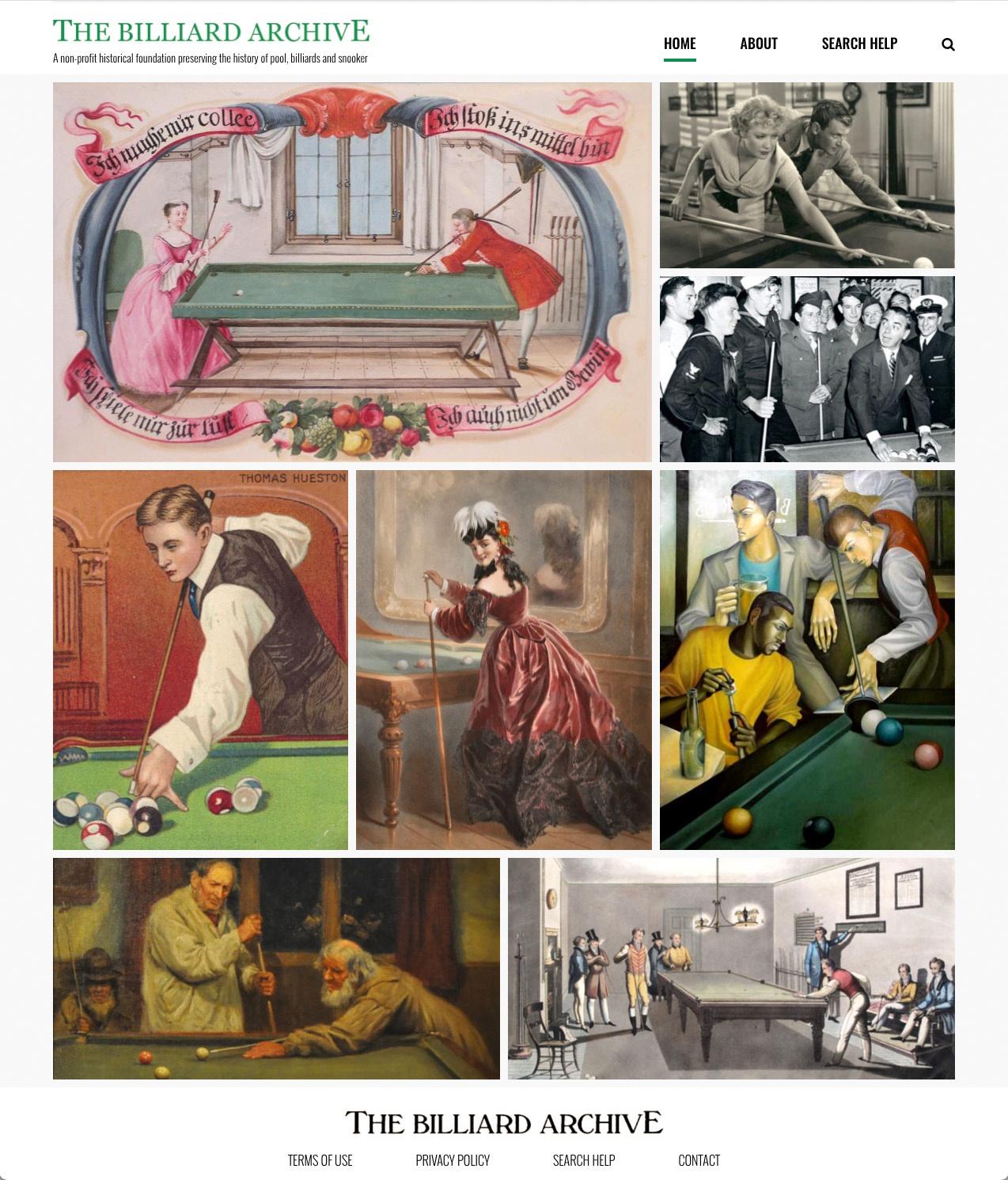 Home page of The Billiard Archive
The Billiard Archive is Now Open
Michael Shamos's collection of billiard articles and artifacts has found a beautiful home on the internet. The Billiard Archive (billiardarchive.org) opened on September 1, 2023. It contains nearly 24,000 catalogued and searchable items in more than 40 languages, including books, articles, posters, and photographs. Mr. Shamos, the author of over 700 articles and books on pocket and carom billiards, gives some simple instructions on the website's use: "To get started, go to the home page, click the magnifying glass icon at the top left and you will be taken to the search page. Then type anything you want in the search box and hit enter. Have fun!"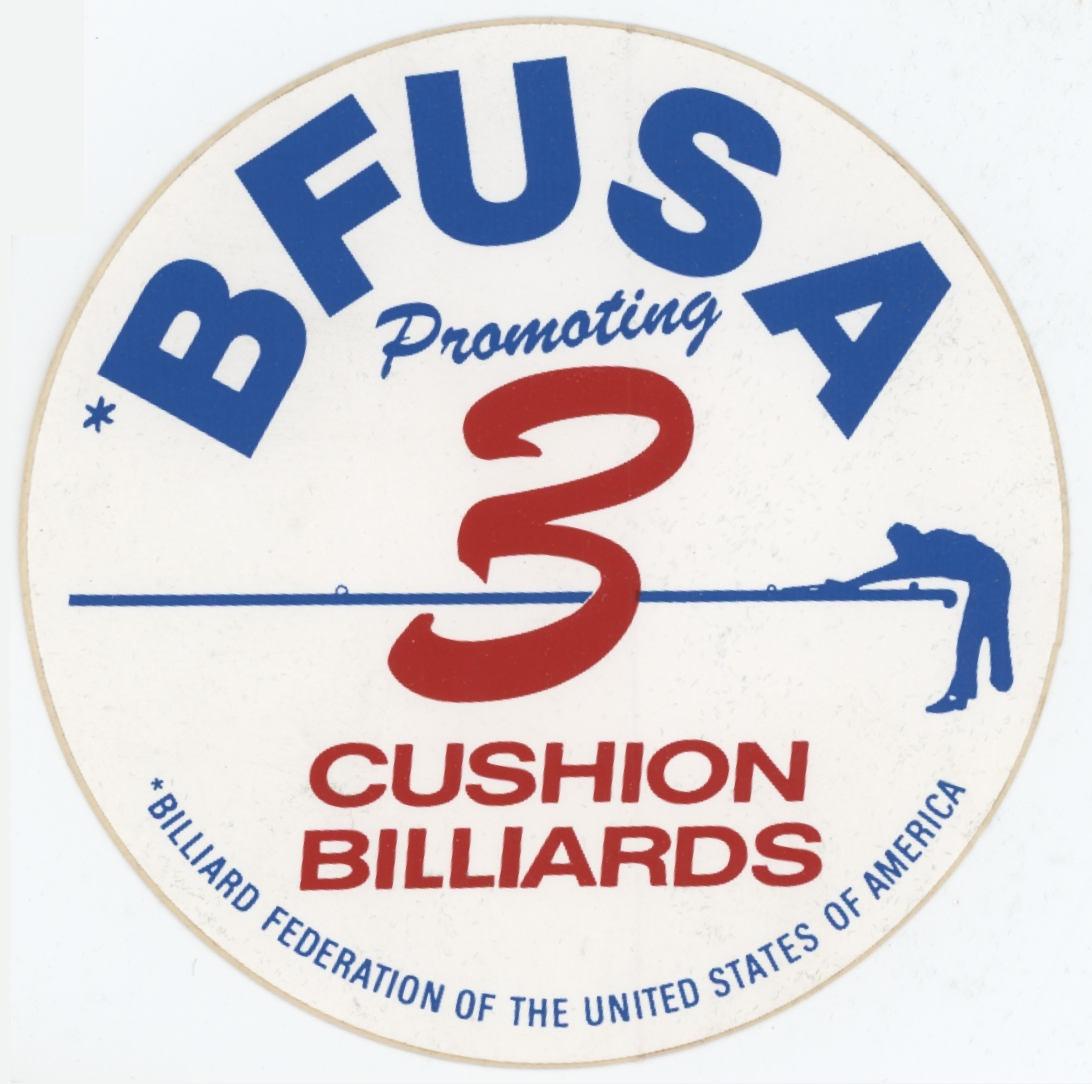 Sticker for the BFUSA found through a search on The Billiard Archive. Founded in 1966, the BFUSA (Billiard Federation of the USA) was a precursor to the USBA.
As stated on the homepage, "The Billiard Archive is a non-profit historical foundation preserving the history of pool, billiards and snooker." Bravo to Michael Shamos for this fantastic resource! This is an enormous contribution to the preservation, education, and historical understanding of the games of billiards and deserves to be enthusiatically applauded with much more than just a tap of the chalk on the cue. Thank you Mr. Shamos for this wonderful addition.
Details

Hits: 51
Pedro Piedrabuena in his quarterfinal match in Ankara.
Pedro Piedrabuena and Hugo Patiño advanced to the quarterfinals of the 75th World Three-Cushion World Championship in Ankara, Turkey, before losing. In the final rankings, Piedrabuena finished seventh and Patiño finished eighth, the highest finishes for Americans since Sang Lee captured the 1993 title. For their efforts, they each received 39 world ranking points. Piedrabuena is now ranked 17th while Patiño holds the 29th spot.
In future years, Piedrabuena, twelve times the US national champion, may wonder what might have been. The door had been opened but shut quickly. He advanced through the qualifiers by finishing second in Group J, besting fellow American Carlos Mario Villegas 40-30 in 30 innings but losing to Jeremy Bury of France, 40 to 3 in 13 innings. Villegas gave the Frenchman a better game but fell short, 40 to 36 in 27 innings. Despite the devasting loss to Bury, Piedrabuena advanced to the round of 32, where he was given the chance for revenge by being matched against Bury. The San Diegan cueist edged the Frenchman 50 to 48 in 36 innings, then bested Haeng Jik Kim of Korea 50 to 33 in 26. In the quarterfinals, the American faced Phuong Vinh Boa, a 28-year-old Vietnamese playing in his first world championship. Piedrabuena led most of the way, but Boa caught up and seemed headed for victory. Piedrabuena made a late run, pulled ahead 45 to 37, then stalled as he missed by nothing three innings in a row. By then, the Vietnamese had taken a 48-45 lead. Piedrabuena came back with a run of three and stood before the table with a makeable but difficult rail-first shot for the win. The semi-finals and podium were on his cue. He came up short, and Boa ran two to advance, 50 to 49. Boa would win the next two rounds to capture the World Championship. What might have been.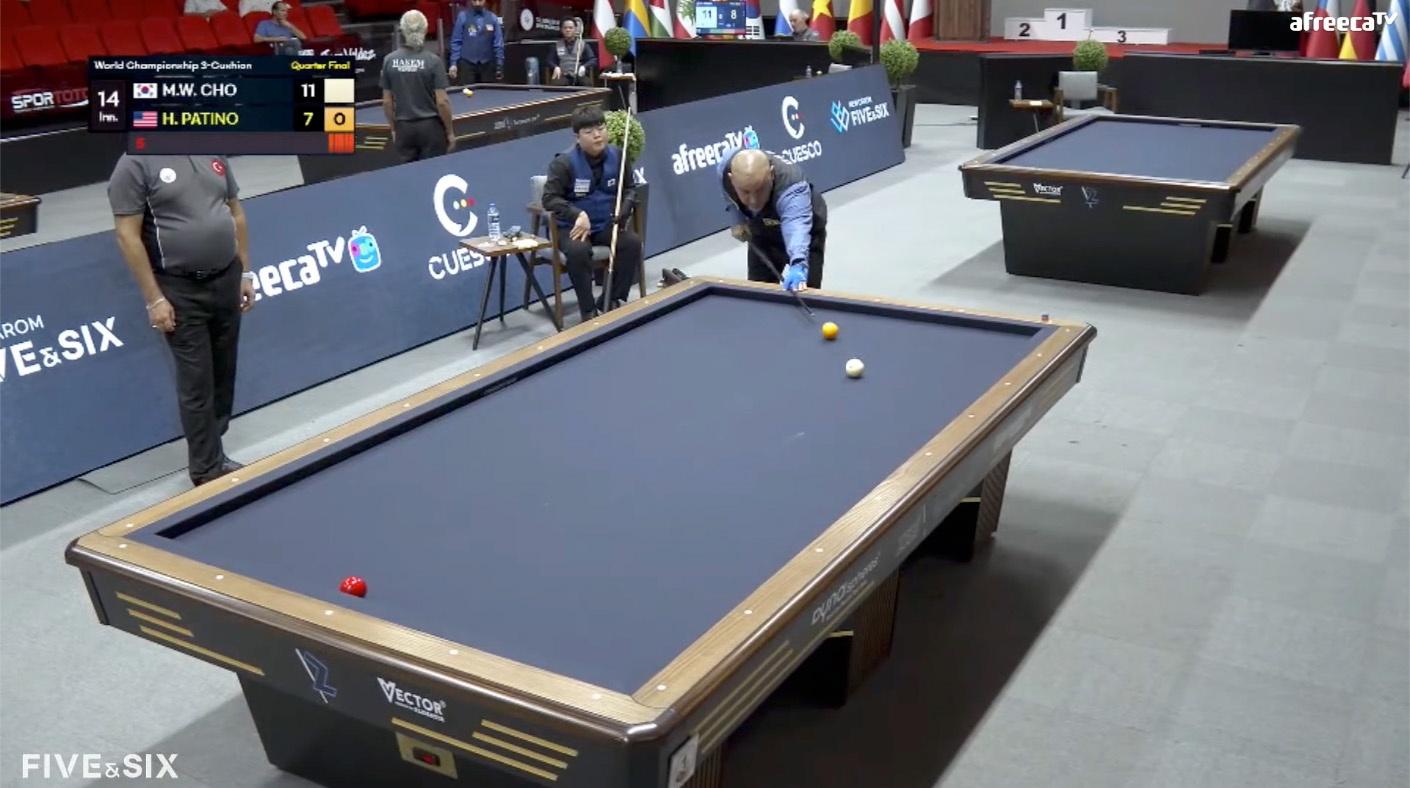 Hugo Patiño in his quarterfinal match in Ankara.
As for Patiño, who holds four American national titles, he will likely not think, What might have been. Rather, he will remember the Ankara tournament not for his high finish but for the nettlesome table conditions. Patiño finished second in his qualifying group (Group C). He defeated Mohamed Abdin of Egypt 40 to 31 in 38 innings, a good opening effort, then lost to Italian Marco Zanetti 40 to 27. He clearly struggled with the cloth or the balls or the cushions, or a combination of some or all of them, playing well below his average. His travails continued in the round of 32 where he met Swede Michael Nilsson. Patiño slogged to a 50-44 victory in 54 innings. The New Yorker then slipped by Luis Martinez of Colombia 50 to 49 in 50 innings before losing in the quarters to Korean Myung Woo Cho 50 to 29 in 41 innings.
With the most successful world championship since 1987 when two Americans, Frank Torres and Harry Sims, finished in the top four, the USA has given notice to the world that the resurgence of three-cushion billiards in America continues. There are now four Americans in the top 100 players. In addition to Piedrabuena and Patiño, Carlos Mario Villegas, who finished 39th in the World Championship, holds the 52nd spot. Raymond Groot of New York is ranked 72nd.
Details

Hits: 74
The US Sends Three Players to Compete at World Championship in Ankara!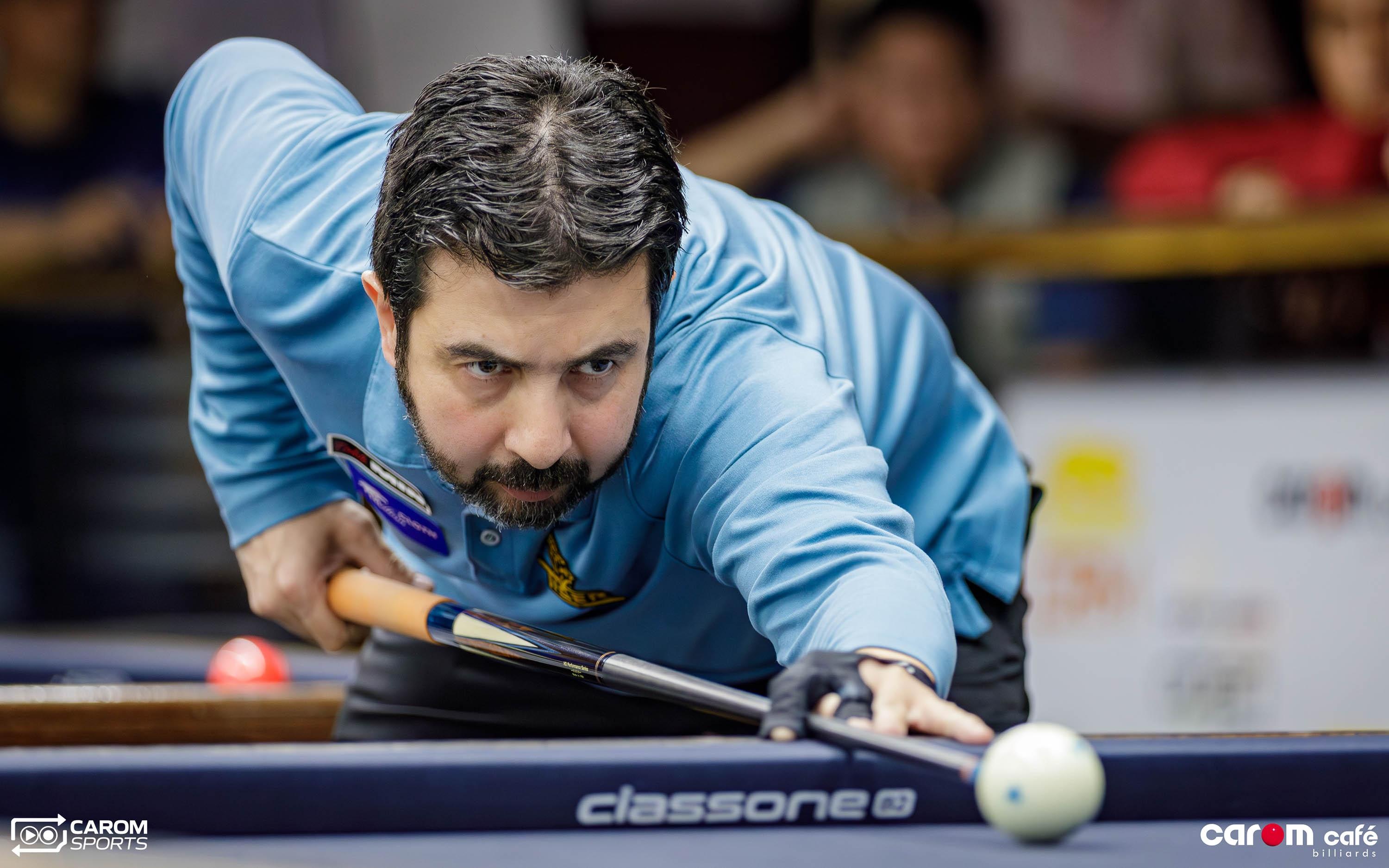 Pedro Piedrabuena, 12 time US National Champion. photo: Jonathan Damian
Details

Hits: 186
Congratulations to Sameh Sidhom who wins the 2023 Carom Cafe International Open Tournament.