Three Cushion Billiard News
Details

Hits: 917
The 2022 USBA Three-Cushion National Championship will be held at 5000 Years Carom Billiards in Morton Grove, Illinois, a Chicago suburb, from September 8 to 11, 2022. The players meeting will be held on Wednesday, September 7 at 7:00 p.m.
Details

Hits: 634
USBA Has 27 Players in World Cup!
A last-minute cancellation by nine Vietnamese billiard players opened up spots in the Las Vegas World Cup for the USBA to fill via its March 26 qualifying tournament. The cancellation, a result of Visa issues related to Covid-19, enabled the USBA to expand the prize for the March 26 tournament from four to ten inscriptions to the World Cup.
With the additional positions, twenty-seven USBA players have secured the right to play in the World Cup, which begins March 27 and ends on April 2.
Details

Hits: 542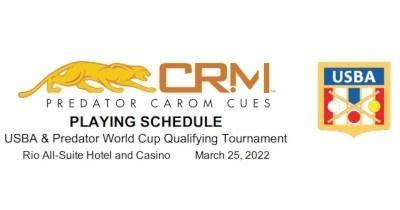 Eight USBA Players Qualify
Eight players from the USBA March 25 qualifying tournament for the Las Vegas World Cup have punched their ticket to the big dance.
Leading the way with the best averages were Guillermo Sosa and Chang Pyun, with 0.968 and 0.938 respectively. Carlos Mario Villegas and Young Gull Lee, both from the New York area, posted averages between 0.850 and 0875. The last four qualifiers were Bilal Khalifa, Vicke Pineda, Ertan Tarhan, and Ho Ahn. Each of the eight players won their 4-man round robin mini-tournament.
Details

Hits: 723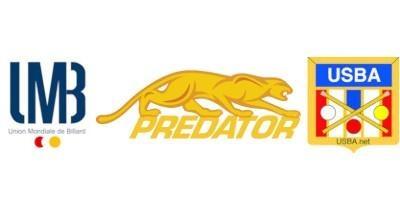 The UMB has drawn the groups for the March 27 to April 2 World Cup in Las Vegas. The groups, player list, and timetable can be found on the UMB website (
https://www.umb-carom.org
) under the Active Events tab. Twenty-two (22) USBA players will participate in the World Cup.