Congratulations to Sameh Sidhom who wins the 2023 Carom Cafe International Open Tournament.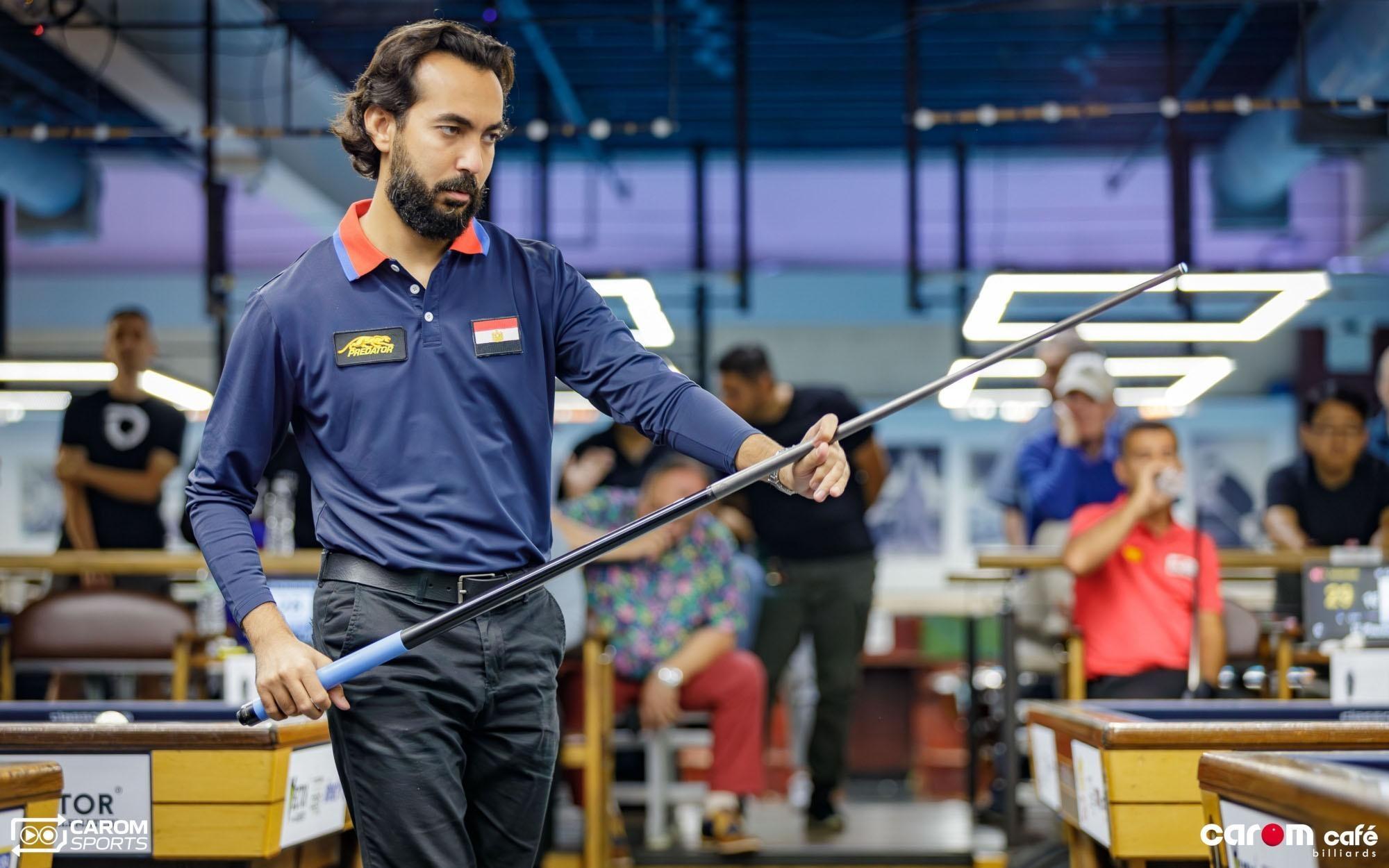 The annual and much anticipated Carom Cafe International Open took place from July 31 - August 6 2023 at Carom Cafe Billiards in Flushing, New York. The tournament featured 70 players from around the globe including (Below, left to right) Egyptian Champion and tournament winner Sameh Sidhom, World Champion Tayfun Tasdemir of Turkey, USBA National Champion Pedro Piedrabuena and Luis Aveiga (runner-up) of Ecuador.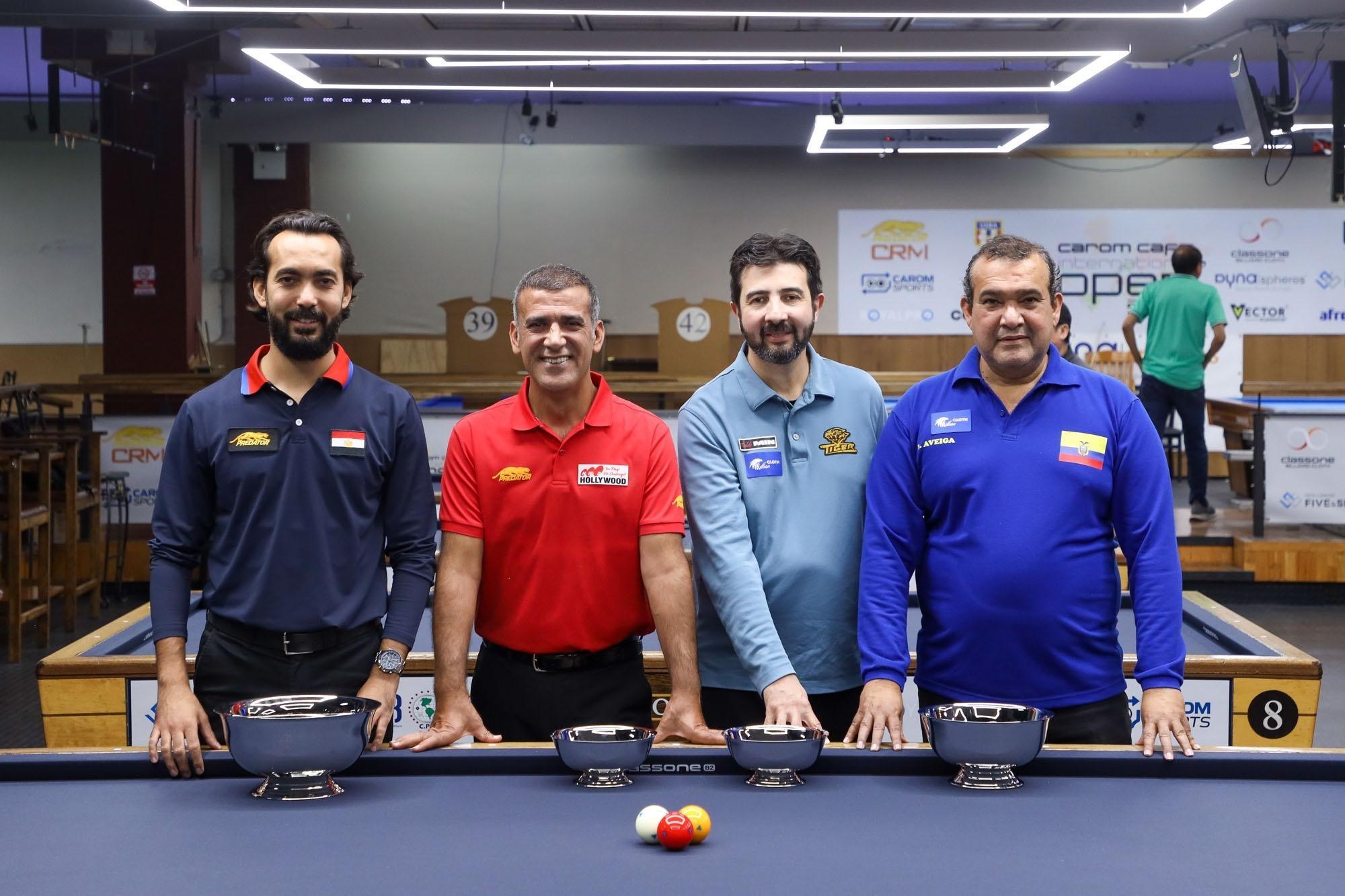 We would like to thank the following organizations whose contributions have made this great event possible:
Sponsors: Carom Café Billiards, PredatorCRM, Classone, Dynaspheres, Vector, Royal Pro, CaromSports
Media Partners: Five&Six, AfreecaTV
Sanctioning Bodies: UMB (Union Mondial de Billard), CPB (Confederación Panamericana de Billar), USBA (United States Billiard Association.
Tournament Director: Charles Brown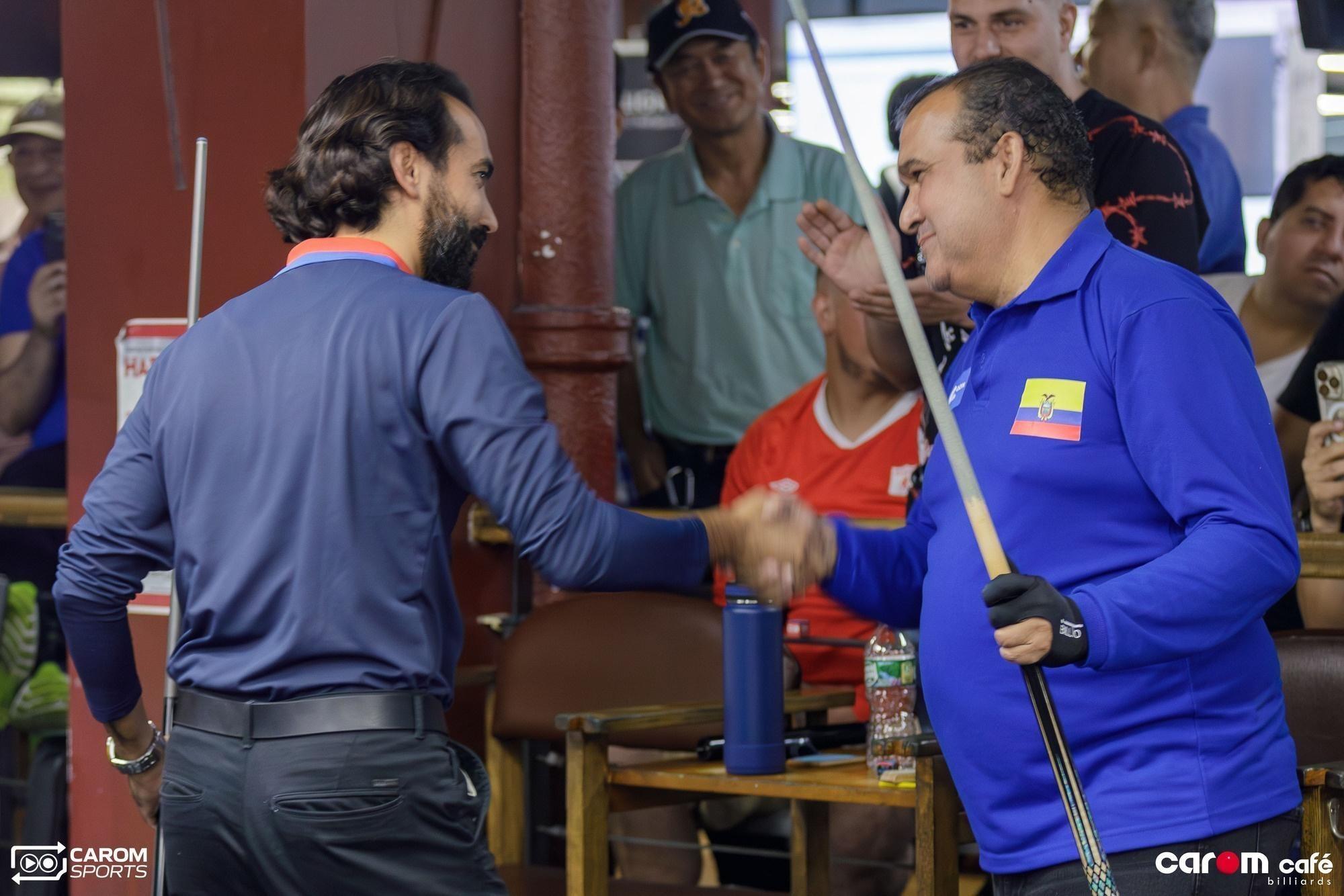 Above Sameh Sidhom receives congratulations from runner-up Luis Aveiga after the final point.
Format, all rounds, all matches, all rankings and prize payouts
Click any image to start the slide show