Three Cushion Billiard News
Details

Hits: 1957
One of the greatly anticipated events of 2018 has come and gone - The 2018 Fall Rushville Classic sponsored by Professor-Q-Ball and the USBA. And the title once again goes to talented Lupe Cruz. Pictured above (L to R) Mazin Shooni (2nd), Lupe Cruz (1st) and George Ashby (3rd). Complete charts can be found at www.dalesaunders.com/RUSHVILLE (<- case sensitive)
Details

Hits: 2371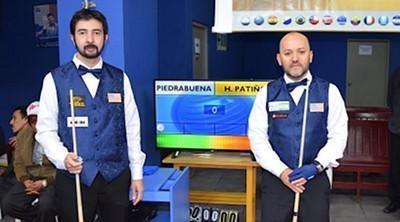 Boasting the largest prize fund ever in a 3-cushion event, (more than $600,000) and the largest single first place prize, ($150,000) the McCreery Champion of Champions Tournament runs from August 5-11, 2018. Former US and Pan-American champions Pedro Piedrabuena and Hugo Patino will play beside nine former world champions (and one four-time world junior champion.)
Watch the games every day for FREE! Click here: www.mccreerychampionofchampions.com. What follows is the official press release on this ground-breaking event.
Details

Hits: 2363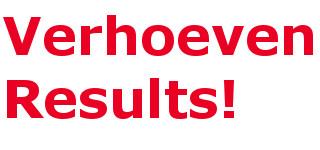 Eddy Merckx of Belgium has won the 2018 Verhoeven Open at Carom Cafe in Flushing, New York. Once again the USBA, UMB, Owner Michael Kang and Tournament Director Charlie Brown have brought the best of the world's 3-cushion players to the USA. This year 98 players met in the preliminary rounds. Along with 5 seeded players 40 competed in the semi-final. And finally, a single-elimination final segment deteremined the champion.
Details

Hits: 1678
The score sheets from the finals of the NW Open Mike Fahey Memorial held July 20-22nd tell the tale - billiards continues to thrive in the Northwest region.