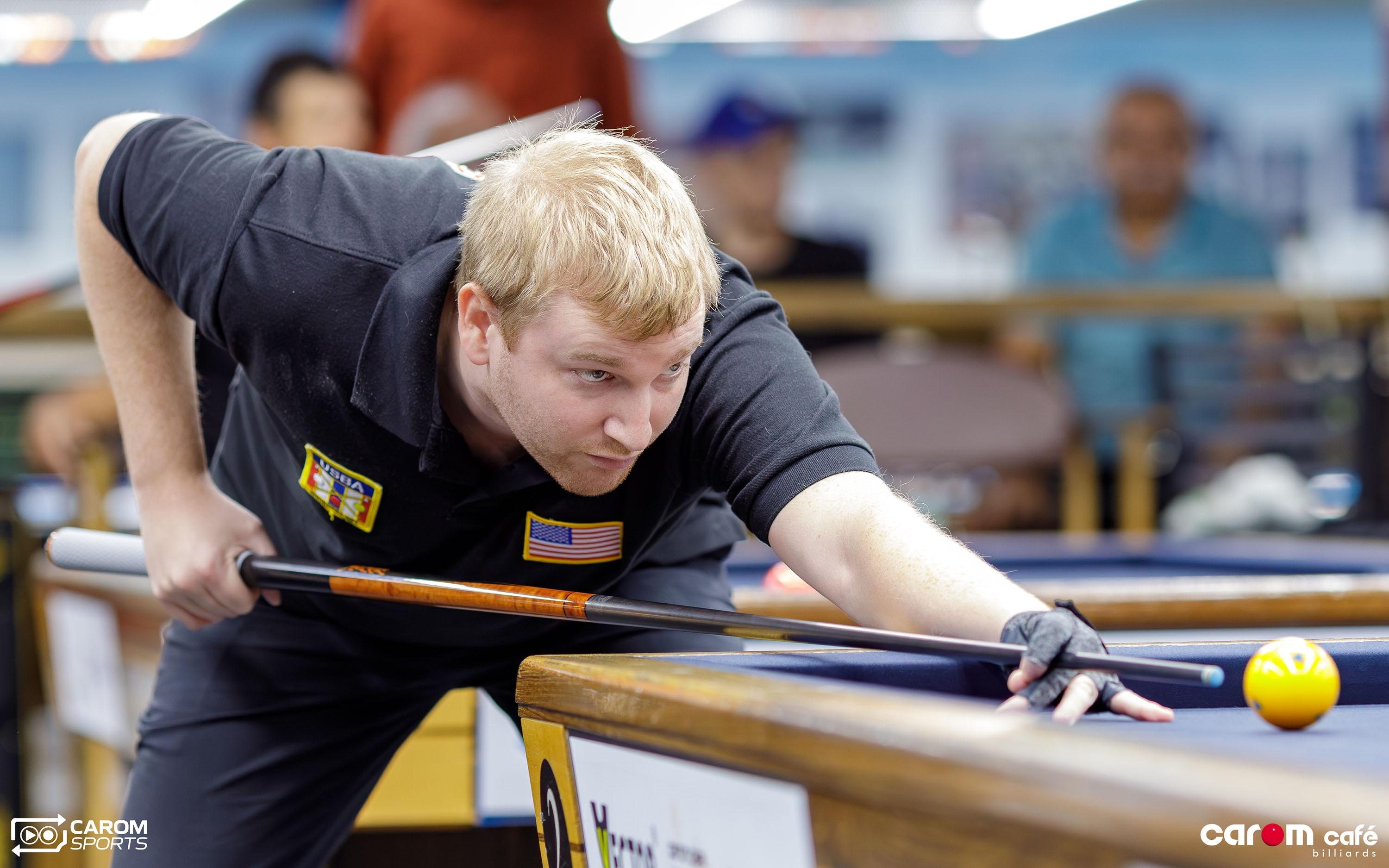 Raymon Groot. photo: Jonathan Damian
The Veghel World Cup 3-Cushion starts on October 22, 2023 and runs through the 28th. Raymon Groot will represent the USA and is seeded into the Pre-Qualification round (PQ) which begins play on Tuesday, October 24. Groot is Player 1 in Group L and his matches are scheduled for 16:00 and 19:00 (4:00PM and 7:00PM) local time. Be sure to tune in and show your support!
Follow the action live at Five&Six Cuesco:
http://umb.cuesco.net/competition/info?idx=163
Raymon Groot finished 3rd in the 2023 USBA National Championship averaging 1.088 with a best game of 1.379. He had the tournament high run of 18! Recently, at the Carom Café International Open in July Groot finished first in his qualification group with a 1.394 grand average. His best game was 2.083 (25 points in 12 innings—he also won matches in 13, 14, and 16 innings). He battled his way through the first phase of the finals finishing 3rd in his group only to be eliminated in the knockout stage by the eventual tournament champion, Sameh Sidhom.
Tournament Details
World Cup 3-Cushion, Veghel, Netherlands
October 22 to 28, 2023
Organized by: UMB / CEB