3-Cushion Qualifier at Rushville Billiards
SCORE CARD...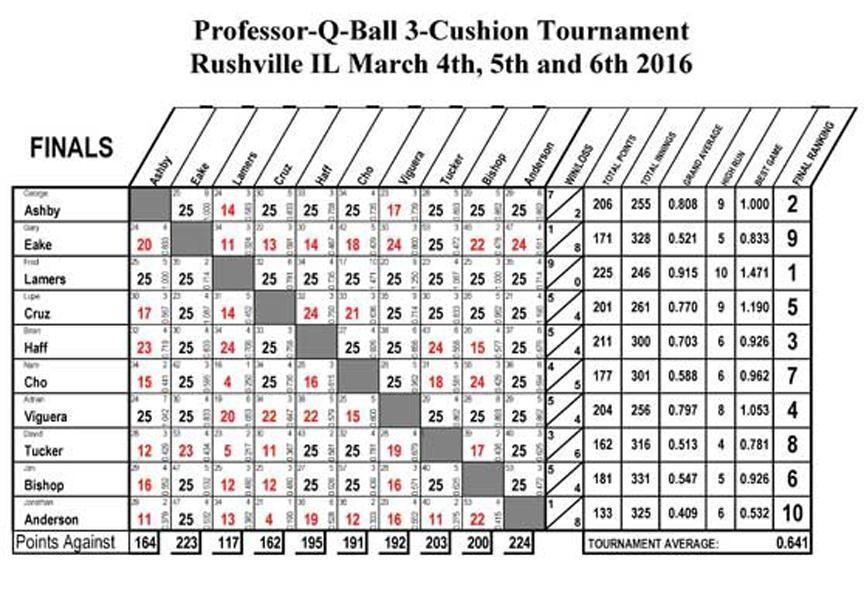 AND THE WINNER FOR THIS EVENINGS EVENT....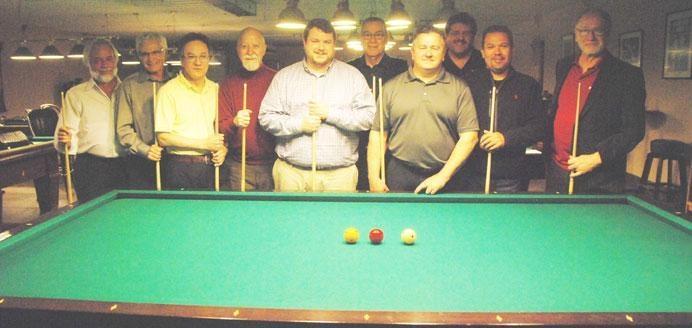 10 Finalists, Left to Right- George Ashby, Jonathan Anderson, Nam Cho, Adrian Viguera, David Tucker, Jim Bishop, Brian Haff, Fred Lamers, Lupe Cruz, Gary Eake.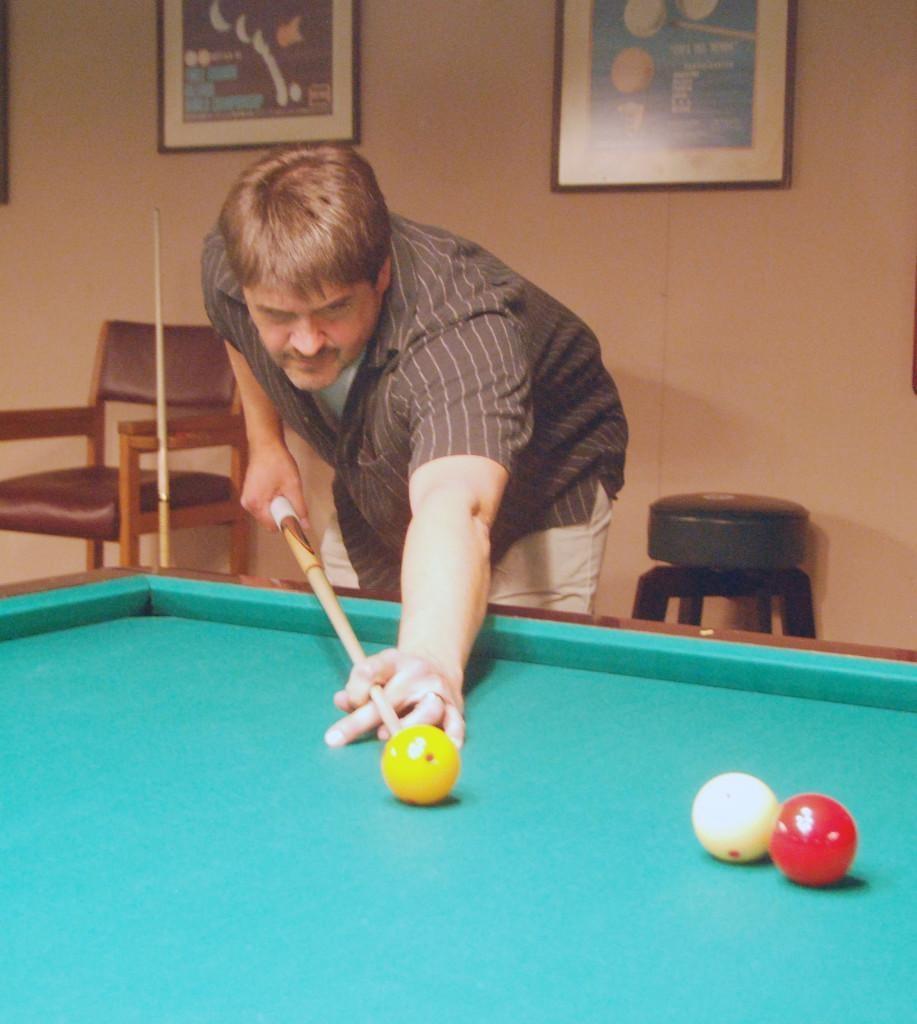 Fred Lamers, From Mn wins the Professor-Q-Ball"s Rushville Event
PRELIM CHARTS BELOW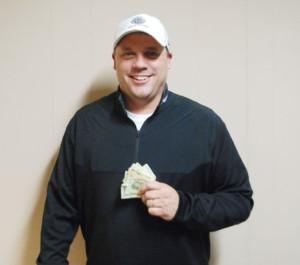 $100 for High run of 8 in the prelims goes to Joshua Alldridge.
Chris Czaja, Wins the Ernie Presto Sportsmanship Award plus $100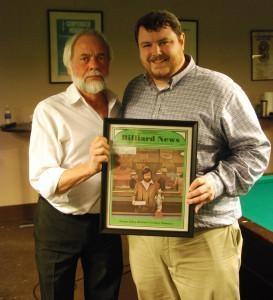 David Tucker won the raffle drawing of a framed front cover of The National Billiards News with George Ashby winning the 1981 USBA National Championships.