The second tournament at the Casino Del Sol resort began on January 19. The event, in the USBA Tour Open series, attracted 40 players including current US and Pan American Champion Hugo Patino and 8-time US Champion Pedro Piedrabuena. Former Champion Mazin Shooni (current USBA president) and former USBA Champion Sonny Cho. Pedro Piedarbuena, going undefeated through the preliminary and final rounds won the event and the $2,000 first place prize.
In the Qualification Rounds Mazin Shooni had the best game with a 2.273 average perfromance, while VIcky Pineda made the high run of 14. In the finals, Pedro Piedarbuena had the best game at 1.875 and also the high run of 9.
USBA Tour Open Photo Gallery
Click on the image below to start the slide show!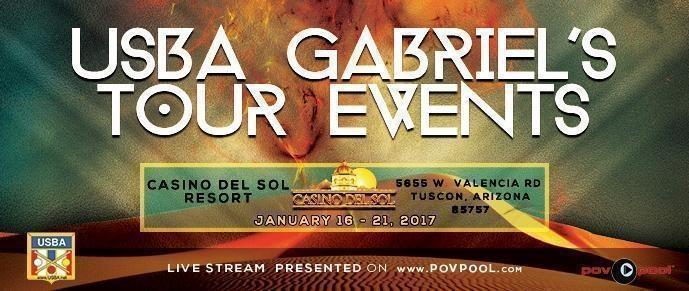 Official Charts USBA Tour Open Tournament
Click on any image to expand.
{gallery}0Galleries2016/20170119DelSolOpen{/gallery}