UPDATE: Event Starts 5/6/2017.
Hard Times Billiards in Bellflower, California will host a USBA National Qualifying Tournament. The room has been home to many great USBA events over the years. The qualifying tournament has been organized by Daniel Busch of POVPool who has been the official live-stream provider to the USBA. The 3-Cushion National Championship event is scheduled to return to the fabulous Casino Del Sol resort in Tucson Arizona from June 6-11, 2017. The Hard Times Billiards qualifier will take place May 6-7, 2017. See below for more details.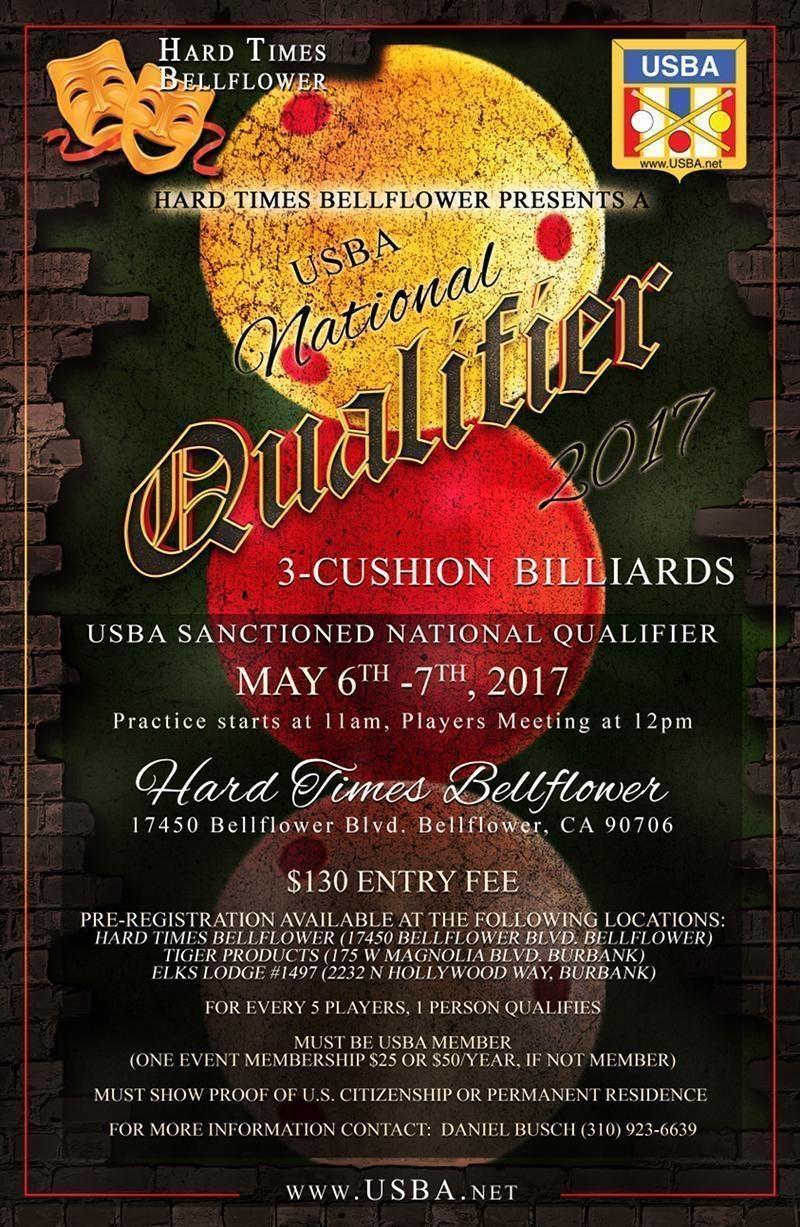 Further updates to the event can be found on the calendar listing page: CLICK HERE!