The Dennis Dieckman Memorial was held October 19-21, 2018 at Amazin Billiards in Malden Massachusetts. Eighteen players participated in the event. Mazin Shooni, your host, was the winner. Second place went to Bob Page.
In the final game Mazin Shooni defeated Bob Page 25-10 in 25 innings. Third place went to Berkay Keskin. Fourth was Jairo Lenis. Paul Frankel, Raymond Tower, Mike Elkin and Yora Kyong rounded out the top eight finishers.
The top eight finalists made their way to the podium by topping the 18-man field that was split into 3 groups of 6 round robin. Here are the preliminary charts.
Preliminary Rounds Results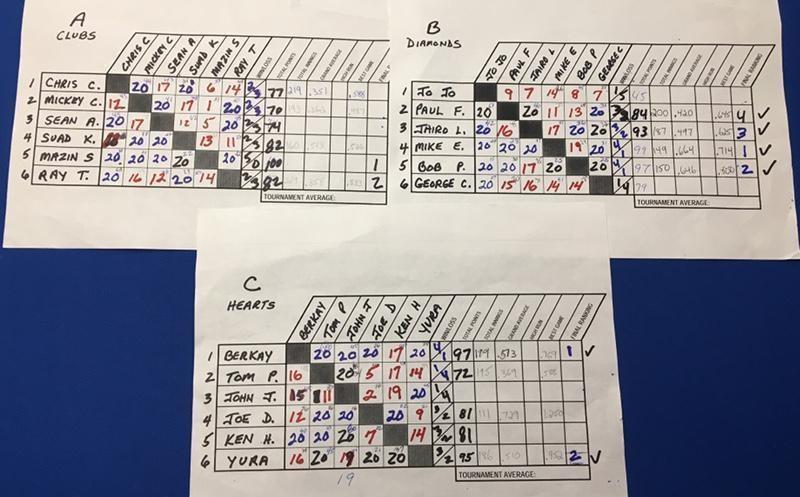 Livestream was provided on Facebook from Upstate Al: http://www.facebook.com/upstateal
Congratulations to Mazin Shooni, the Dieckman Memoriial winner.