Eight billiard hopefuls qualified for the 2021 National Tournament in the New York qualifier held on November 7 at Carom Cafe Billiards in Flushing, New York.
Winning first place in the four groups were Edward Gomez, John Park, San Jin Lee, and Ahmed Elmaghribi.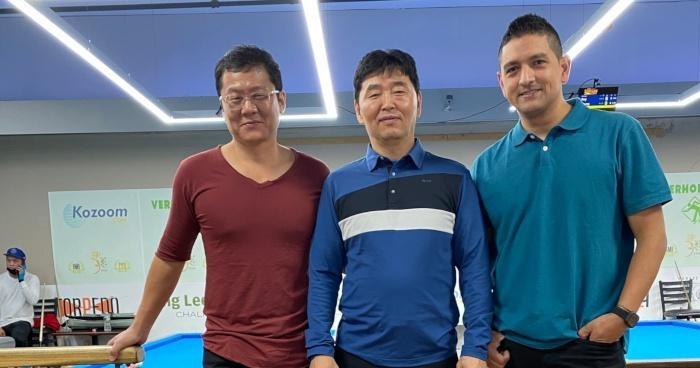 Pictured above are (L to R) John Park, Sang Jin Lee and Edward Gomez.
Each winner was guaranteed a place, with full entry fee paid, in the national tournament, also to be held at Carom Café in December.
Pictured above is Ahmed Elmaghrbi
The second-place finisher in each group was awarded a place in the nationals with a partial tournament entry. Finishing second were Ira Lee, Carols Mario Villegas, Quoc Vo, and Young Kyu Lee.
Although the tournament was dominated by local players, John Park from Houston and Quoc Vo from Philadelphia showed the New Yorkers that three-cushion is played at a high level outside of Flushing.