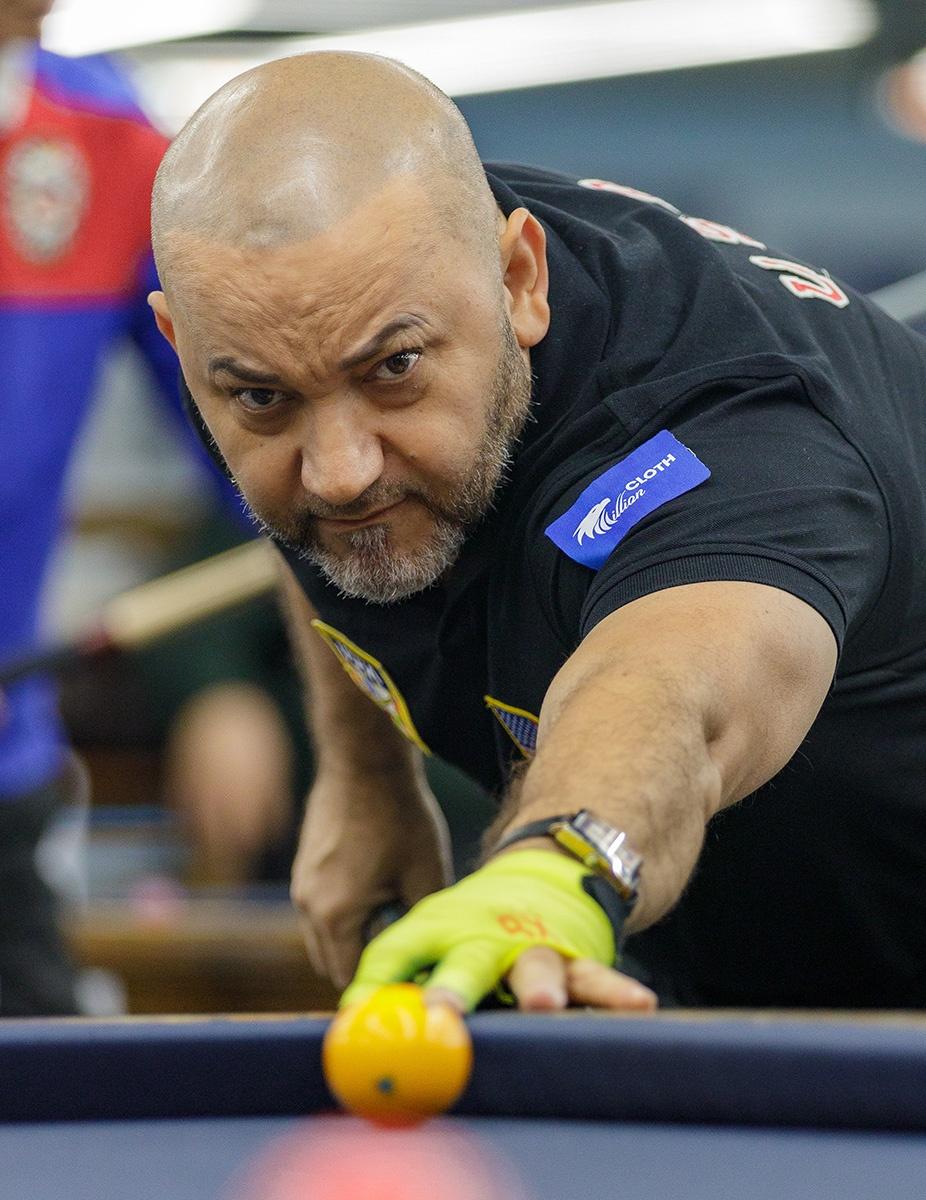 Hugo Patiño. Photo: Jonathan Damian
The Seoul World Cup 3-Cushion runs from November 6 to 11 at the Korean National Training Center (TAEREUMG) in Seoul, South Korea. Hugo Patiño will represent the USA and is seeded into the Qualification round (Q) which begins play on Thursday, November 9. Hugo is Player 1 in Group H and his matches are scheduled for 14:30 and 17:30 local time. Be sure to tune in and show your support!
Follow the action live at Five&Six Cuesco:
http://umb.cuesco.net/competition/info?idx=164
Currently ranked number 33 on the UMB World Players Ranking, Patiño finished 2nd in the 2023 USBA National Championship. He is a 4-time USBA National Champion (2003, 2009, 2016, and 2019) and a 4-time runner up in the nationals. At the recent 2023 Carom Café International Open Patiño led the field after the qualification rounds. From there he advanced to the quarterfinals where he was stopped by Luis Aveiga. Patiño was the 2016 Panamerican Three Cushion Champion.
Tournament Details
Seoul World Cup
November 6 to 12, 2023
Organized by: UMB / ACBC