Minneapolis Billiard Club Fall Classic 2012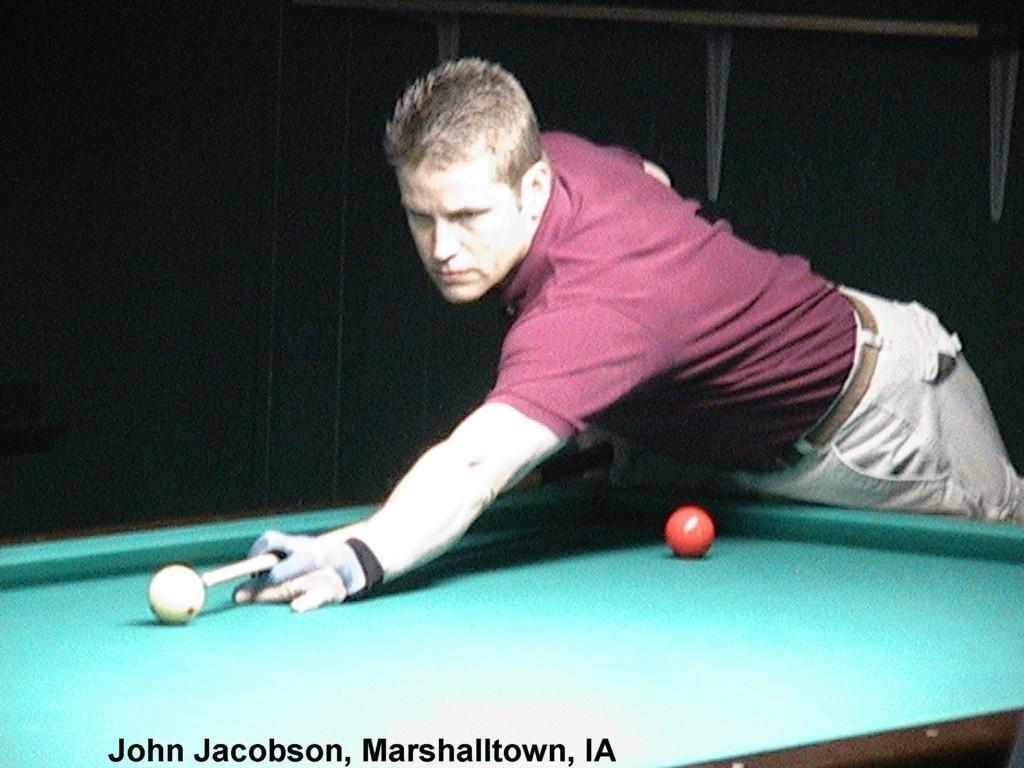 The Minneapolis Billiard Club held the 6th annual Fall Classic Tournament on September 28-30.
Twelve players came to do battle on the two Verhoven tables.The tournament started with two flights of six players with the top two players advancing plus one wildcard spot going to a final bracket of five players.
Coming through the diamonds flight were John Jacobson and Gary Eake along with Paul Fritzam winning the widcard. From the clubs flight we had Fred Lamers and James Richards to complete the finals bracket of five players. After a big meal Saturday night the finals bracket was under way. We played two rounds Saturday night and concluded the tournament Sunday morning/afternoon. With some struggles and some brilliance the final bracket came down to John and Fred both with records of 3-0, John played a very solid game winning 30-21 in 33 innings to win the 2012 Fall Classic.
A very fun tournament to play in and many thanks to all those people who helped to make it run smoothly. A big thank you to the following for sponsoring this great event: Mickey Campbell, David Levine, Paul Fritzam with Paymore gold buyers, Rene Ducret, Pete Duc.